Last night, we had Allen's parents and his sister and her family over for home-made ice cream.
I made Chocolate ice cream, we also had cookies and coffee.
Here is the recipe for Frosty ice cream (It tastes just like Wendy's chocolate frosty.)
1 half gallon of chocolate milk
1 (14 ounce) can sweetened condensed milk
Mix all ingredients and put in ice cream freezer. Freeze as usual.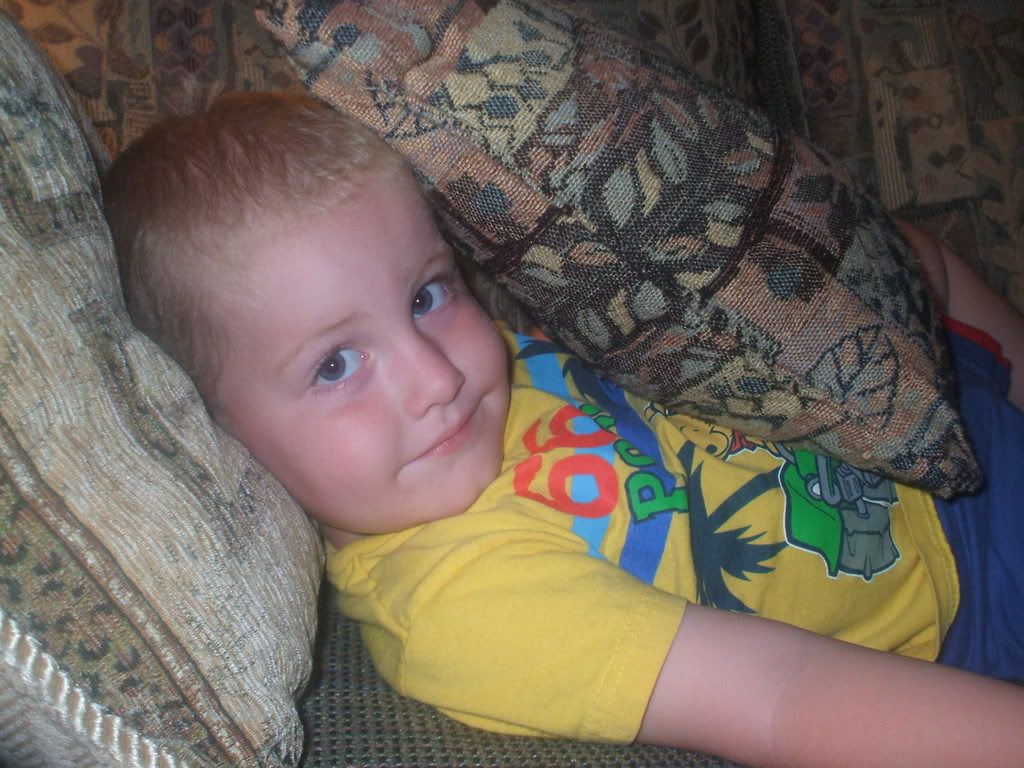 Ethan relaxing on the couch.
~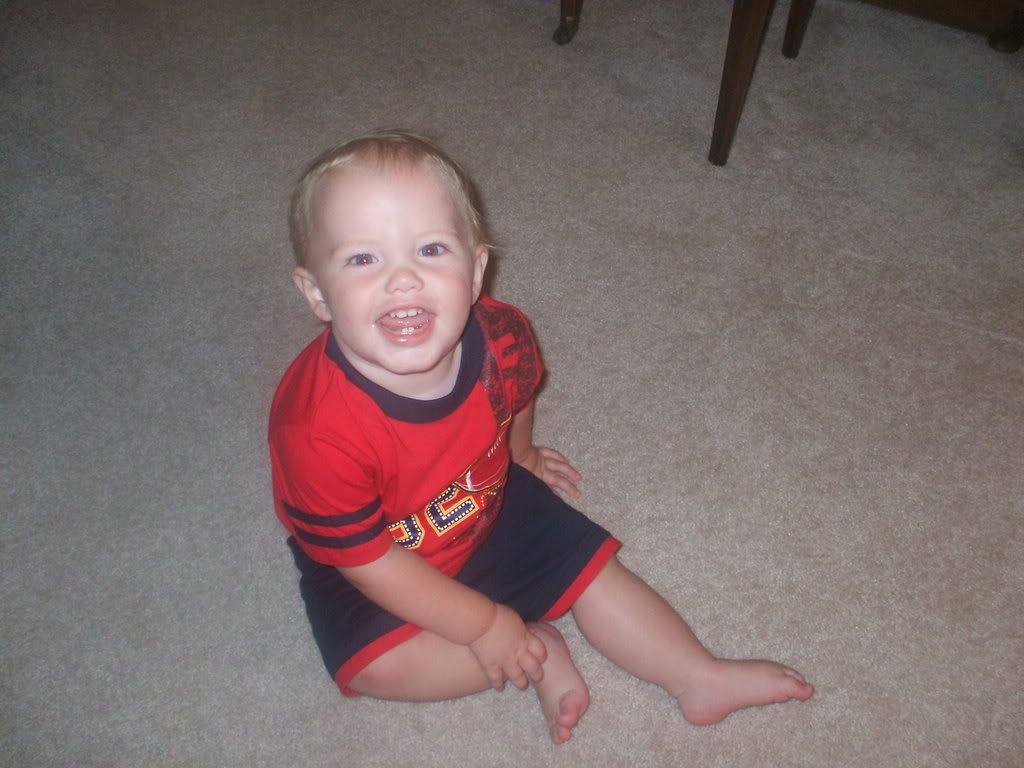 Somebody's having his 1st birthday party next week :)